Godfrey Pontoon and Tangent recently collaborated on Godfrey's highest level XP series pontoon and helm, delivering a bold and progressive new design direction for Godfrey's top tier of boats.
Blending automotive style exterior fiberglass and aluminum side walls, the Godfrey XP series represents the next generation of Godfrey luxury pontoons. The XP's helm makes use of multiple touch screen interfaces, digital gauges, and wrapped parts to provide a top-of-the-line user experience worthy of the XP's luxurious aspirations.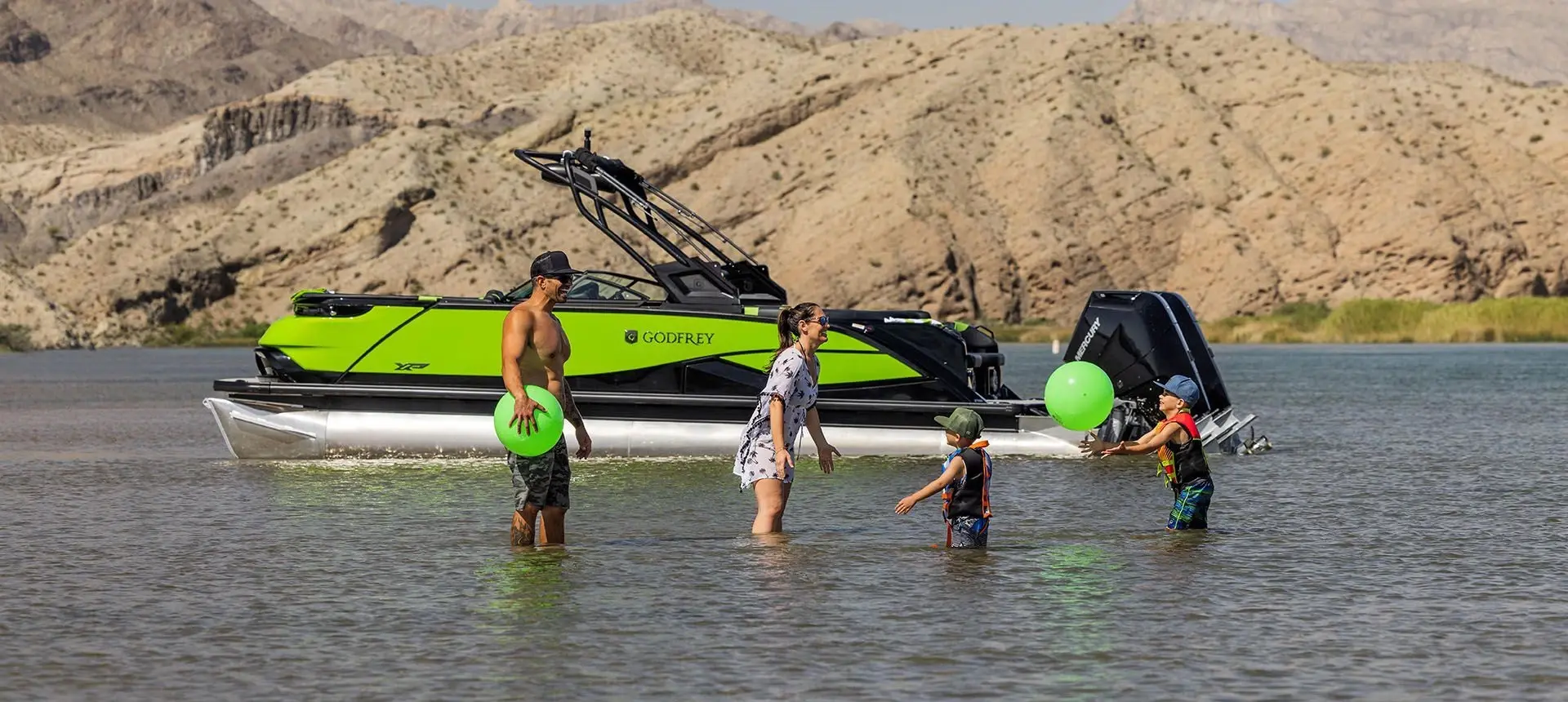 Tangent was tasked with the 3D development and refinement of the XP's front (bow) fiberglass pod, and helm assembly, including multiple thermo-formed, and leather wrapped high density foam parts.
Tangent worked in close collaboration with Godfrey's design team, to create refined surfaces in 3D CAD software, making sure to use our in-house VR set up to evaluate surfaces along the way. After receiving design signoff, Tangent worked with the fiberglass and thermo-form suppliers to ensure that each part was production ready.