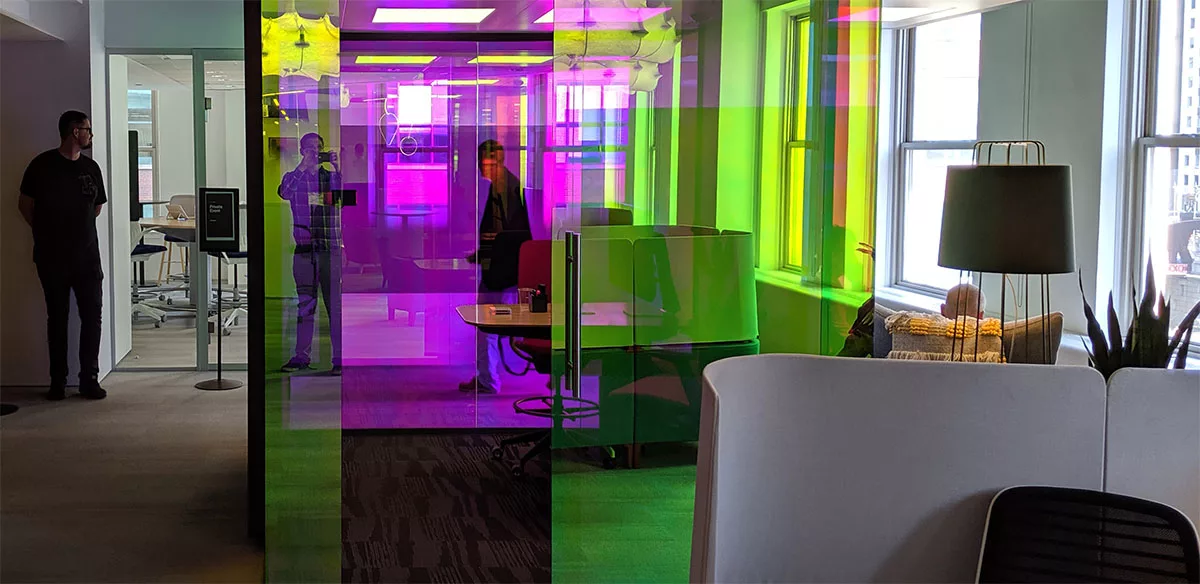 Team Tangent took its yearly summer field trip to NeoCon 2019, the 51st edition of the annual furniture and interior design trade show that takes place in Chicago's Merchandise Mart. NeoCon plays host to over 500 exhibiting companies on multiple floors of the Mart, featuring the latest in furniture spanning fields including office, medical, home, and hospitality.
The show always acts as a useful barometer for emerging design trends not only in the furniture and interior design industries, but also in the design world as a whole, helping to inform future decisions ranging from color and materials to form and graphic exercises.
This year's exhibition showed more than ever that the line between home and office is being blurred. Major players like Herman Miller, Steelcase and Knoll all showcased settings that incorporated plants and fauna, fringed rugs, and light pastel colors mixed with light woods and soft fabrics.
As we always do, here's a few of our standouts form this year show: